Zona: The Secret of Chernobyl
Zona is an adventure board game designed for 1-4 players. To win the game, player must reach the sarcophagus of Chernobyl Nuclear Power Plant before other players. The sarcophagus opens only when player had previously collected 2 Secrets from underground facilities known as Secret Locations. Players must hurry because there is a time limit to the game. When the Final Emission strikes, everything is lost…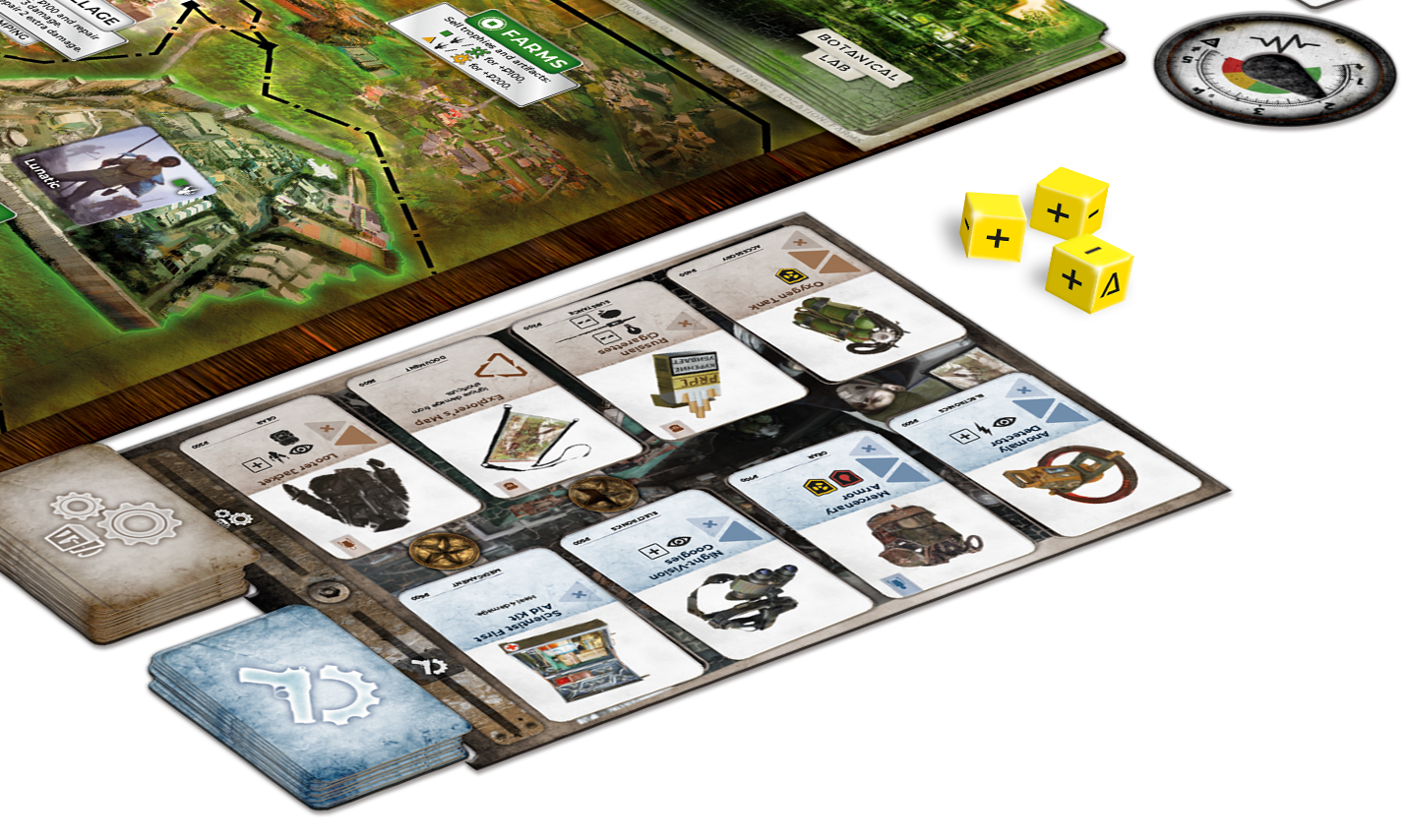 GAMEPLAY
Each turn players take 2 Actions (move, explore, combat etc.) and then everyone read an Event Card which contains text for short adventure. At the end of turn, a News Card is drawn by the first player and resolved by him.
MOOD
This board game emphasis the aspect of survival. Zone depicted on the playing board is an extremely hazardous and isolated area with very limited access to functional equipment and supplies. Players must remember to frequently repair their Items and buy new ones. It is also crucial to rest to reduce Fatigue and heal Damage.
STALKERS
Each player takes role of 1 Scavenger from the 10 included in the game. Each Scavenger has their own Special Skill, set of basic Skills and starting equipment. Values of stats such as Awareness, Agility or Intellect determine how good they are in avoiding dangers and traps, fighting mutants or gathering Artifacts from anomalies. The story of Scavenger explains his/herPersonal Goal – the reason for arriving to the Zone. Differences between Scavengers makes playing each one of them completely unique.